WINTER RAFFLE
TICKETS are now available for our 2020 draw. The draw will take place on February 22, 2020 at 5 pm at the Vermilion Bay Lions Hall.

This year's draw is for a 2020 Arctic Cat Riot 8000 Snow Machine, a 2019 Arctic Cat Alterra 700 ATV on a 2020 Triton 12′ Tilt Aluminum Trailer. One lucky winner takes all.

Tickets are available from any Vermilion Bay Lions member or many local businesses throughout the area. Vermilion Bay Lions thanks these businesses that sell tickets on our behalf and allow us to set up and sell tickets on their premises.

Cost of tickets are $20 each.

Ontario residents may order tickets by sending an e-transfer to vbaylions@gmail.com.
HISTORY BOOK
The Vermilion Bay Lions Club is looking for pictures, stories, past members, etc. of the Vermilion Bay Social Club and the Vermilion Bay Lions Club.

The Social Club built the hall in 1932 and gave it to the Lions Club in 1961.

We are also looking for names of Karnival Queens and Princesses and the year they ran and who spon-sored them.
Please send your information to:
Carol (Finch) Anderson,
Box 75, Kenora, Ontario P9N 3X1
Email –
canderson759@gmail.com
Phone 1-807-468-5721
or from May – Oct 1-807-548-2091
or contact any Vermilion Bay Lions Member.
JOIN US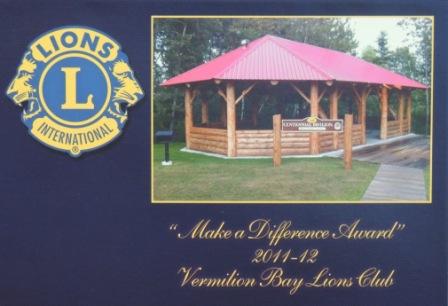 Please consider joining us and make a difference in your community.
We meet the first and third Wednesday every month from September to June a 7:00 pm. For more information, please contact us.